Board of Trustees
Meet the people behind the Scottish MSA
Our Team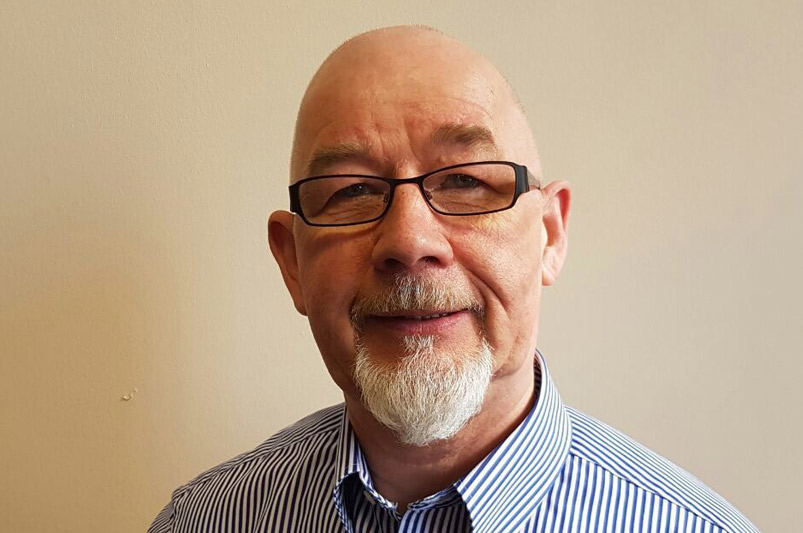 Derek Keiller
Chairman
Derek Keiller is the Chairman of the SMSA Board. His role is to call regular board meetings, prepare the agenda, and preside over meetings.  Derek has been involved in advertising for the majority of his working career, initially with D.C. Thomson as advertising features manager, with responsibility for the sales teams, design of feature pages/supplements and the drive for increased protability within the advertising section. In 1989 he decided to branch out on his own with the creation of Derek Keiller Advertising, a fully recognised and accredited agency within the industry. He was one of the founder members of Carse of Gowrie & District Men's Shed and is a committee member.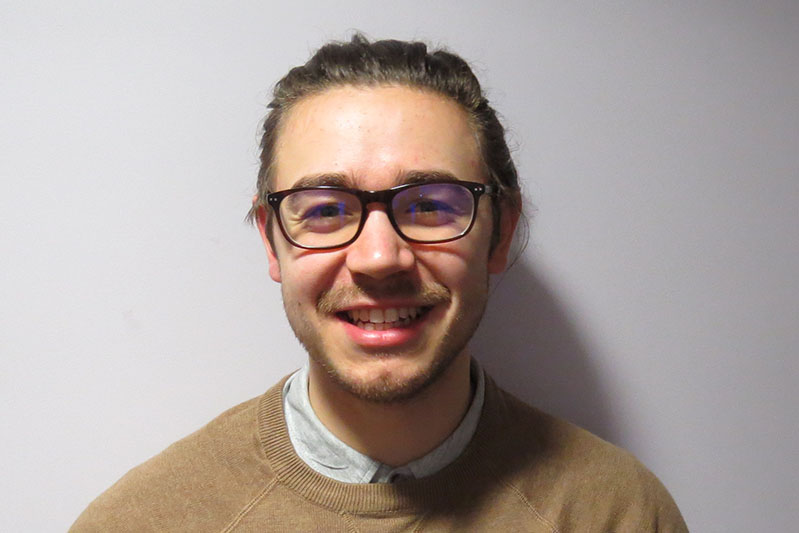 Paul Strachan
Secretary
Paul Strachan is the Secretary. His role is to support the Chairperson in the proper functioning of the Board. We welcomed Paul to this role in taking over from Alan Silcock.
Paul completed his BA (Hons) Community Learning & Development and moved into employment as a Community Capacity Worker. Within this role he supported the development of Men's Sheds in Dundee particularly in the Maryfield, Lochee and Broughty Ferry areas. In addition to this Paul also spent a great deal of time involved in other local projects. He developed a passion for the Men's Shed Movement when he saw the positive impact that it was having in the lives of the men he was working with.
Paul also has a deep interest in Mathematics and Physics and is now working within a Science Communication role whilst studying a BSc (Hons) Mathematics & Physics.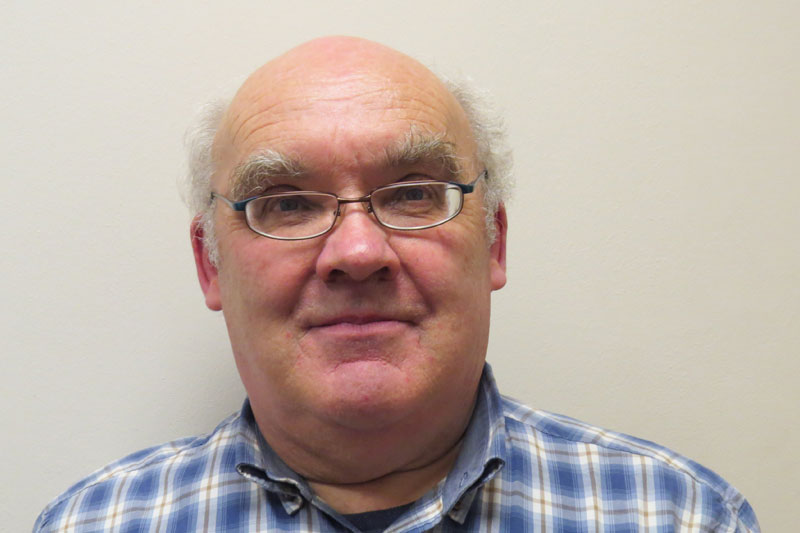 Charlie Miller
Treasurer
Charlie Miller is the Treasurer. He is responsible for ensuring that the group spends its money correctly, protect the financial interests of the group and submit regular financial reports to the committee. After leaving school Charlie joined the Army and spent 5 years in London, Germany and Northern Ireland. After graduating in History & Politics, Charlie found himself working in archaeology to gain a 'specialism' but twenty years later, having been employed in almost every archaeological task and capacity across northern Europe, Charlie had a near fatal illness while on site. A prolonged recovery prevented Charlie's move into formal management but he has since completed an HNC in Administration and IT and has continued to put his skills to good use.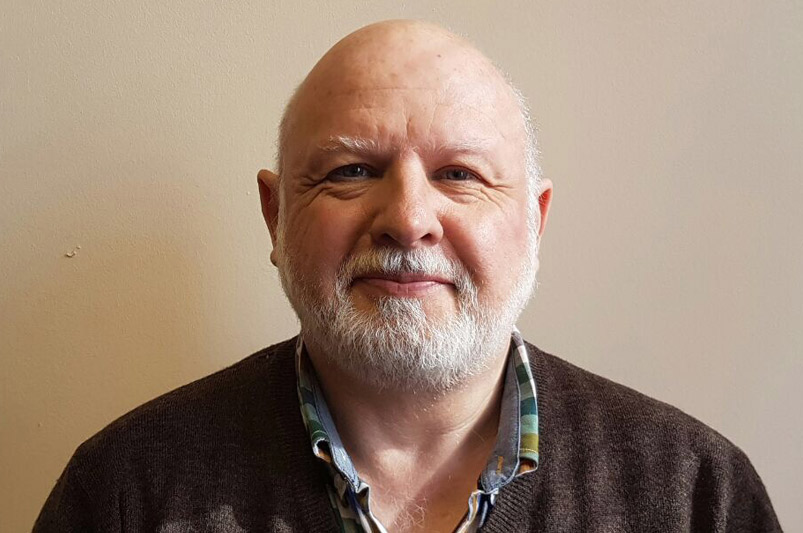 Archie Peebles
Trustee
Archie Peebles: Joined the UK Civil Aviation Authority as an Air Traffic Control Assistant  by the Civil Aviation Authority in 1979 and employed to 2001 at Aberdeen Airport, duties included working alongside Air Traffic Controllers, dealing with flight plan and weather information in connection with the movement of aircraft.  Worked at West Drayton and Swanwick Air Traffic Control Centres in Southern England, between 2001 and 2009 as part of the team managing  the core ATC computer system.
Served as secretary of Inverurie Community Council since 2010.
In 2014 when steering group for Inverurie's Men's Shed was formed joined as a member.
Elected as Chairman of Trustees of Inverurie & District Men's Shed in 2015.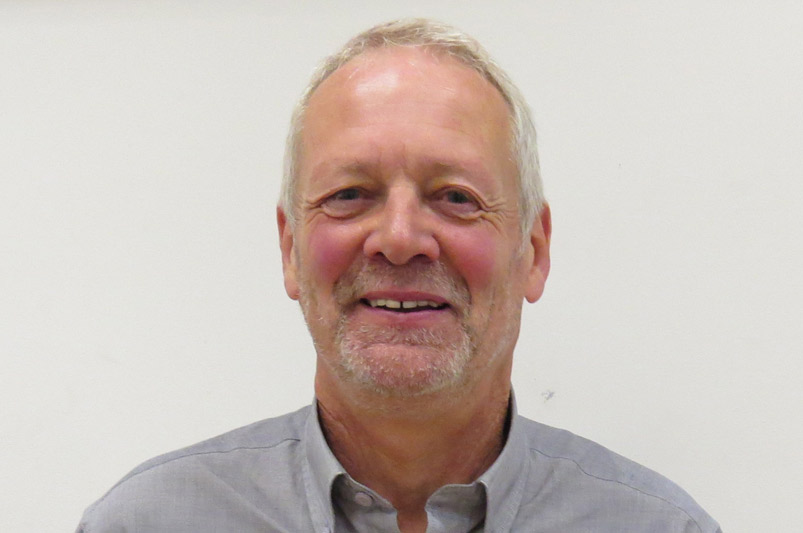 Nigel Sargent
Trustee
Nigel joined the Board of SMSA in 2017. After having qualified initially as a Town and Country Planner he spent 12 years working in the private sector in Edinburgh and Glasgow. In 1991 he joined Scottish Enterprise Borders where he was Director of Partnerships, Skills and Learning before taking  up a part time position as Policy and Development Officer with Volunteer Centre Borders in 2007.
With Volunteer Centre Borders he kick started the Men's Shed movement in the Scottish Borders and played a central role in establishing the Galashiels Men's Shed in 2013. Since then he has worked closely with a number of Borders communities to promote the Shed movement and has been involved in varying degrees with a number of Sheds now in existence in the area. In 2015 he produced a lottery funded report on the future of Men's Sheds in the area and in 2017 he organised and coordinated the first Scottish Borders Men's Shedfest bringing together shedders from a number of local Sheds, officials from the public and voluntary sectors and members of the public.
He has a particular interest in facilitating, exploring and enabling new approaches to volunteering, community and partnership development in rural areas.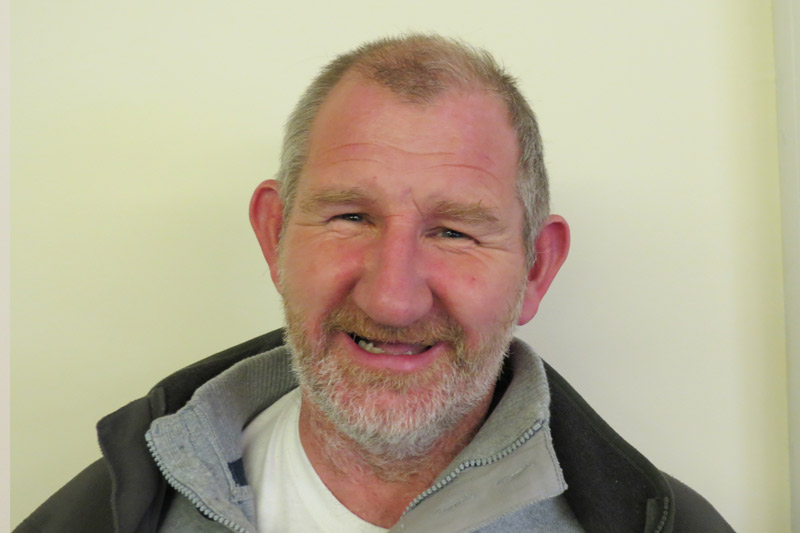 Alistair Stewart:
Trustee
Alistair works for the Royal Mail as a postman. He has been a fundraiser for many local groups over the years. Since the Westhill Men's Shed opened in 2013 he has been on the Fundraising committee.
What our members say
In short. We already feel invigorated, more motivated, more active, healthier and indeed happier. Isn't that what a Shed is about?
- Bill B
Your advice and help in negotiating and securing us a lease has been invaluable. We wish you every success in developing the SMSA to the point that every area in Scotland will have a regional advisor.
- Alan P
There have been times when the task ahead of us has seemed too much and without your presence to re-kindle our motivation we might have faltered.
- Peter
Many thanks for such a fulsome conversation this morning. Both Lawson and I learnt a great deal from our chat and from your advice. Well Being!
- Alan S




Men involved in community Men's Sheds report living healthier, happier and more connected lives.