Board of Trustees
Meet the people behind the Scottish MSA
Our Team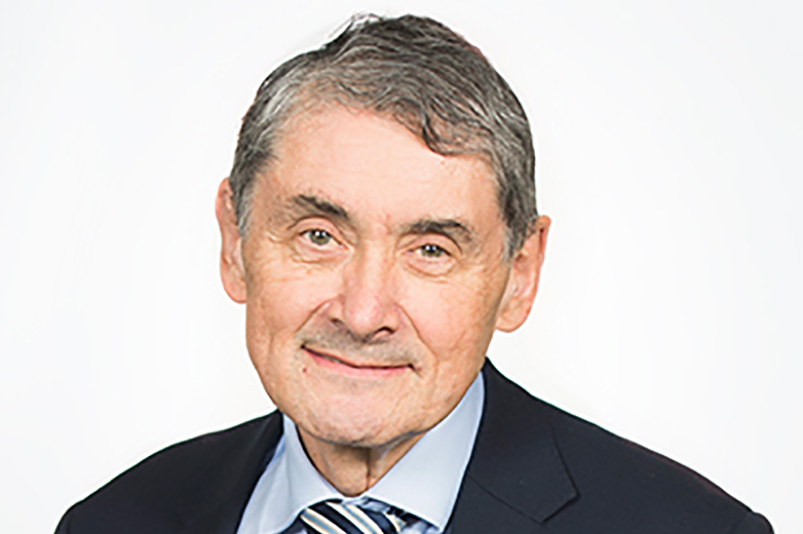 Sir Harry Burns
Patron
Sir Harry Burns – Professor of Global Public Health, University of Strathclyde – was officially announced as the patron of the Scottish Men's Sheds Association in March 2020.
Sir Harry Burns was the Chief Medical Officer for Scotland for nine years (September 2005 to April 2014) and became renowned for his accomplishments in addressing health inequalities. Sir Harry was knighted in 2011 in recognition of his outstanding achievement and service to society.  He is a member of the Council of Economic Advisers in Scotland and, in December 2014, First Minister Nicola Sturgeon presented him with the Lifetime Achievement Award at the inaugural Scottish Public Service Awards, recognising his lasting contribution to public service.
The primary role of Sir Harry Burns, as our patron, is to lend credibility and support to the SMSA. Within his prominent health roles and to his peers, he will represent the Men's Sheds Movement in Scotland.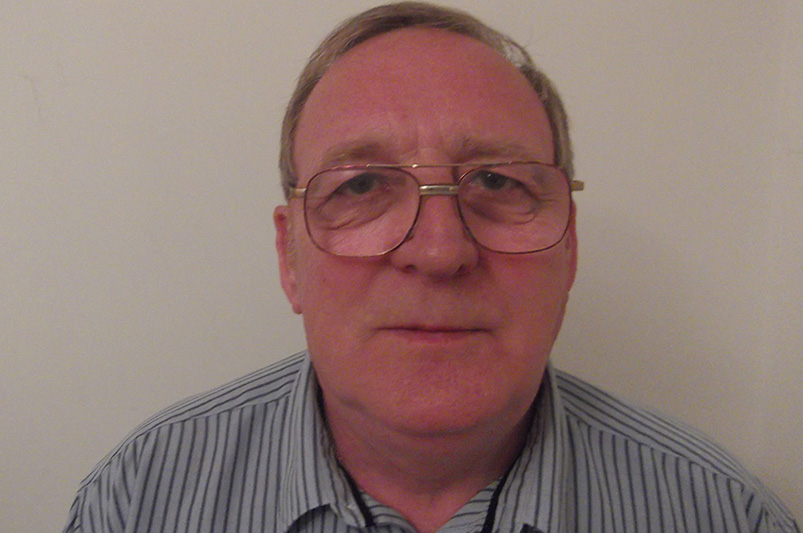 David Gardner
Chairman
David is currently Vice Chair / Treasurer of the Garnock Valley Men's Shed (GVMS) and is very enthusiastic about the Men's Shed concept and ongoing development.
Outwith the GVMS he is also the Chair of Kilbirnie Medical Practice's Patient Participation Group and he sees the benefits of linking both roles for mental health improvement.
Prior to retiring in August 2013 he was General Manager of a Commercial Vehicle Dealership in Glasgow and had worked in the industry for 34 years.  His career spanning 50 years has covered Trainee Accountancy, Travel Agent and Self Employed Sales prior to the Commercial Vehicle Industry therefore he has have a wealth of experience across the board in various industries.
In his personal life he has being married (to the same woman) for almost 50 years and has 4 children, 9 grandchildren and 3 great-grandchildren.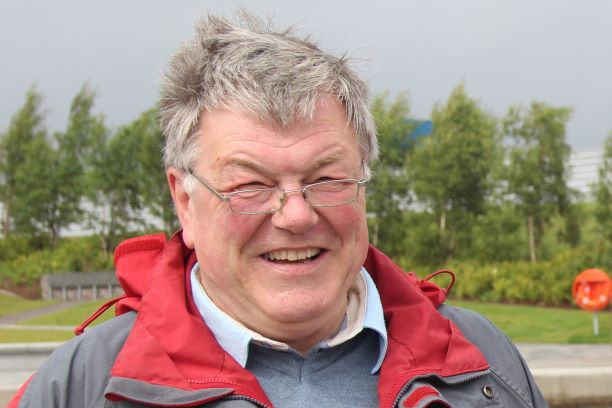 Jon Searle
Treasurer
Jon retired in 2011 from Standard Life Assurance Company where he led a team of 15 that designed, built and maintained their global telecoms network. Jon was responsible for an annual budget of £13.5m.
Following retirement, Jon soon became bored with his 'permanent holiday' and searched for something to occupy his time.
Jon volunteered with Braveheart, a charity that worked with elderly people who suffered from heart problems, before moving on to work on a project sponsored by the Institute of Physics in London for four years. This project, called Lab in a Lorry, entailed visiting every secondary school in Scotland with a mobile laboratory to provide practical experimental experience for students. In recognition of his volunteering, the Institute of Physics awarded Jon full membership status at the end of the project.
Two and a half years ago, Jon 'found' Men's Sheds and joined Wee County Men's Shed and has been the Chairman for almost a year. During this time, the Shed has more than doubled its membership, delivered projects to many local community groups and has gained a reputation for quality work, friendly welcoming members and responsible management.
Jon is passionate about the Men's Sheds Movement and strongly believes in the concept and ambitions of Men's Sheds.
He welcomes the opportunity to be a Trustee of the SMSA to make a positive contribution to the future success of Men's Sheds in Scotland and beyond.
Professor Chris Oliver
Secretary
Chris is a retired orthopaedic trauma consultant surgeon and King James IV Professor, Royal College of Surgeons of Edinburgh.  He was previously Honorary Professor in Physical Activity for Health at the Physical Activity for Health Research Centre, University of Edinburgh.
Chris worked at The Royal Infirmary of Edinburgh as a major trauma surgeon saving lives and limbs for over 22 years. He initially trained as a Neurosurgeon at The National Hospital for Nervous Diseases in London and was a council member of The Royal College of Surgeons of Edinburgh for ten years during which time he was Chairman of the surgical membership exam (MRCS), which all doctors take if they wish to pursue a career in surgery.
He has a prolific research portfolio with over 400 academic papers and presentations and has appeared frequently as an opinion influencer in the mainstream media; television, radio, newspapers and internet. He has championed many health issues including; physical activity, obesity and transportation development. He is a Patron of Mobile International Surgical Teams (MiST), Trustee of: Drugs, Alcohol and Psychotherapies Ltd, Fife (DAPL) and Edinburgh and Lothians Greenspace Trust (ELGT).
Since retiring, Chris has lived both in Edinburgh and Fife and is an active member of Men's Shed St Andrews. He is currently researching the health impact and outcomes of Men's Sheds with the School of Medicine, Medical & Biological Sciences at The University of St Andrews.
On social media, he is know as the 'CyclingSurgeon', follow him on Twitter, visit his personal webpage or Wikipedia page to find out more.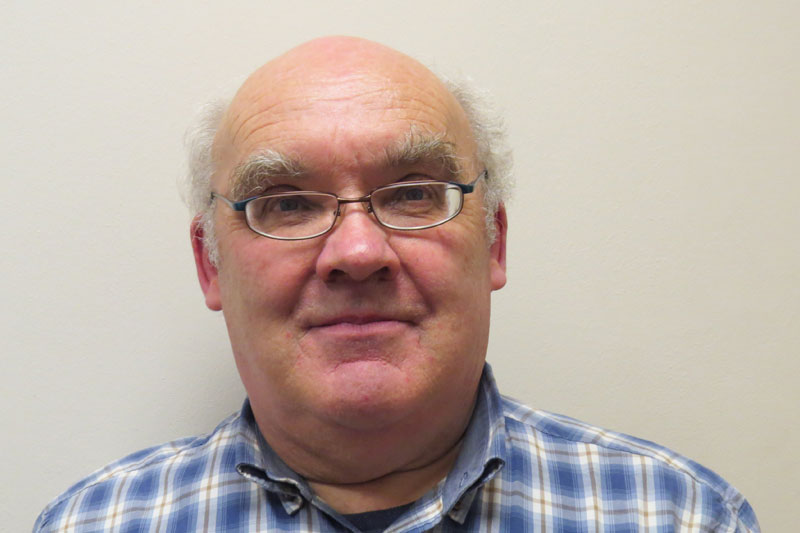 Charlie Miller
Trustee
Charlie Miller is a long standing SMSA Trustee, previously being Treasurer.
After school, Charlie joined the Army, and, as an NCO spent 6 years in London and Germany.
After graduating in History & Politics, Charlie worked as a field archaeologist to consultant level. After twenty years, having been employed in almost every archaeological task and capacity across northern Europe, Charlie had a near fatal illness while on a Scottish site.
A prolonged recovery followed by a cancer scare prevented Charlie moving into formal management.
Charlie has completed an HNC in Administration and IT and is continuing putting his life skills to good use for the SMSA.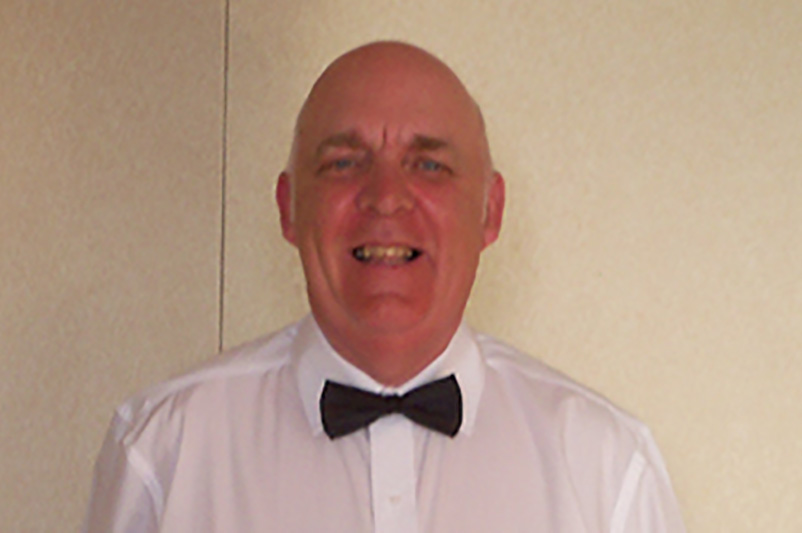 Wilson George
Trustee
Wilson is the Chairman of the Hawick Mens Shed for the past three years. He is a  Community Councillor for the past five years and also a trustee for Borders Olders Peoples forum.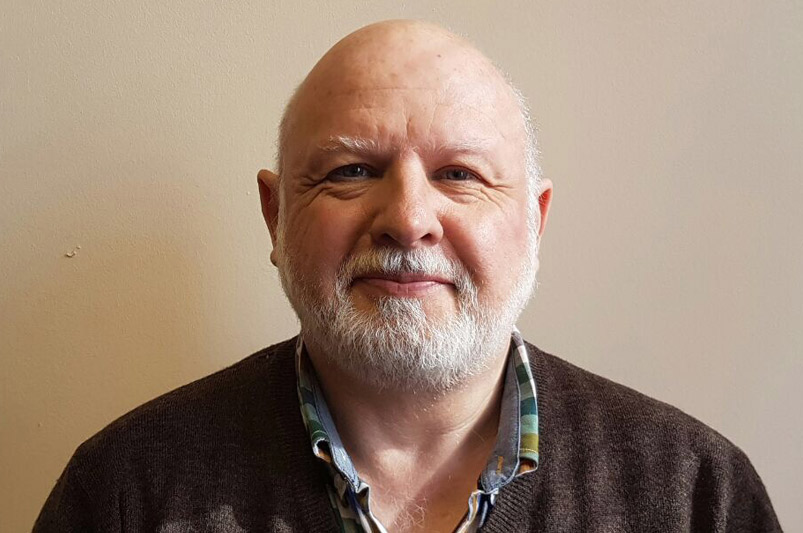 Archie Peebles
Trustee
Archie Peebles: Joined the UK Civil Aviation Authority as an Air Traffic Control Assistant  by the Civil Aviation Authority in 1979 and employed to 2001 at Aberdeen Airport, duties included working alongside Air Traffic Controllers, dealing with flight plan and weather information in connection with the movement of aircraft.  Worked at West Drayton and Swanwick Air Traffic Control Centres in Southern England, between 2001 and 2009 as part of the team managing  the core ATC computer system.
Served as secretary of Inverurie Community Council since 2010.
In 2014 when steering group for Inverurie's Men's Shed was formed joined as a member.
Elected as Chairman of Trustees of Inverurie & District Men's Shed in 2015.
What our members say
In short. We already feel invigorated, more motivated, more active, healthier and indeed happier. Isn't that what a Shed is about?
- Bill B
Your advice and help in negotiating and securing us a lease has been invaluable. We wish you every success in developing the SMSA to the point that every area in Scotland will have a regional advisor.
- Alan P
There have been times when the task ahead of us has seemed too much and without your presence to re-kindle our motivation we might have faltered.
- Peter
Many thanks for such a fulsome conversation this morning. Both Lawson and I learnt a great deal from our chat and from your advice. Well Being!
- Alan S




Men involved in community Men's Sheds report living healthier, happier and more connected lives.