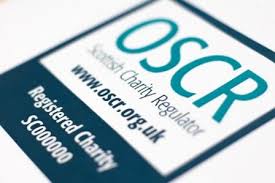 NEW ONLINE GUIDANCE FOR SCIO APPLICATIONS
The Scottish Charity Regulator (OSCR) are currently testing an online application form if your Shed is in development and will become a Scottish Charitable Incorporated Organisation (SCIO).
For the first time you can do it all online and not use the old postal system which will eventually be phased out. You can start your application by following this link: https://status.oscr.org.uk/
The form includes instructions and links to their guidance. Any applications submitted online as part of this testing exercise will receive early attention from our case officers.
We would be very grateful for any feedback you have for us once you have finished submitting your application. Your feedback will help us to improve the form.
If you have any queries about the form, please contact martin.tyson@oscr.org.uk or anne.storrie@oscr.org.uk