The Scottish Men's Sheds Association (SMSA) is delighted to announce the appointment of Sir Harry Burns – Professor of Global Public Health, University of Strathclyde – as patron of the charity for the next three years.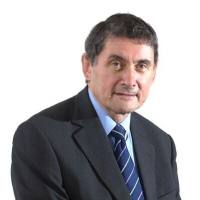 Sir Harry Burns was the Chief Medical Officer for Scotland for nine years (September 2005 to April 2014) and became renowned for his accomplishments in addressing health inequalities. Sir Harry was knighted in 2011 in recognition of his outstanding achievement and service to society. He is a member of the Council of Economic Advisers in Scotland and, in December 2014, First Minister Nicola Sturgeon presented him with the Lifetime Achievement Award at the inaugural Scottish Public Service Awards, recognising his lasting contribution to public service.
Sir Harry joins the SMSA – the national charitable body of Men's Sheds for Scotland – that supports and inspires men to set up and run their own Sheds in their local communities to improve health and wellbeing. A Men's Shed is a shared space where men – from all walks of life – attend voluntarily to work on practical projects or simply find camaraderie, conversation and friendship.
Jason Schroeder, Executive Officer of the SMSA, said: "We are honoured to welcome Sir Harry Burns as our patron. The Men's Sheds movement began in 2009 in Scotland and there are now 188 known open and developing Sheds (engaging over 7,000 men) across Scotland and they are continuing to grow at a rapid rate. Sir Harry's support will be key to create awareness and gravitas of the vital work that we do to improve men's health and wellbeing. We are very much looking forward to working closely with him."
On his appointment, Sir Harry Burns said: "I have always admired the concept of Men's Sheds and the growing grassroot movement in Scotland and am delighted to become the patron of the SMSA. I look forward to supporting the great work that they do in my new role."